Search for the Midnight Mixologist
Search for the Midnight Mixologist - Kelli Brockmeyer
I am searching for the Midnight Mixologist. I am a Midwesterner who has found herself living and breathing the Miami heat for the last decade. Not that Miami Heat, but the heat of the nightlife that stirs up in Miami Beach. It's hard to know where to go, who's going to charge you $25 for a drink that tastes like backwash, and who actually puts their genius into liquid form in hopes you'll taste the difference. I plan to make it easier and exciting for those who enjoy a good drink by discovering these miracles in a glass and the Mixologists who produce them. You won't be disappointed.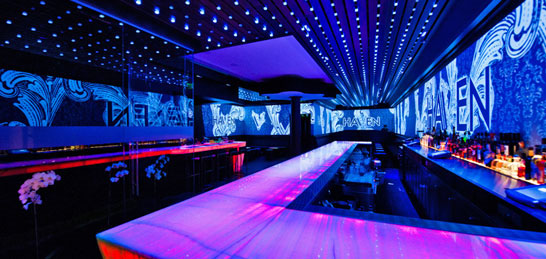 I'd like to introduce Nathan who works at the tranquil-hip cocktail lounge called HaVen on 1237 Lincoln Road, ph. 305-987-8885.
He makes for me the "feVer," which perfectly mixes together Grey Goose Poire, jalapeno and lychee juices, and pear Prosecco.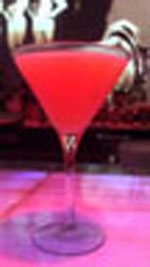 With so many bars experimenting with jalapeno infused beverages, this is the first one that got it right. The jalapeno was not overpowering. The back of my tongue felt the slight heat while the rest of my taste buds just enjoyed the sweet ride.
My second favorite is called "caViar" which unifies Patron with pineapple juice and blood orange puree with a dash of cracked pepper. Once the special ingredient, liquid nitrogen is added, the blood orange freezes into tiny, tasty, bubble-like floaters that look like, you guessed it, caviar.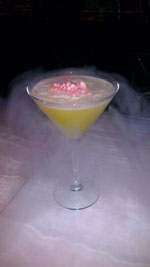 Besides the straight-up coolness of this drink, it was also one of the best I've ever tasted. Well done.
The second Mixologist I was lucky to meet was Tomer in the Living Room at the hotel W on 2201 Collins Avenue, ph. 305-938-3000.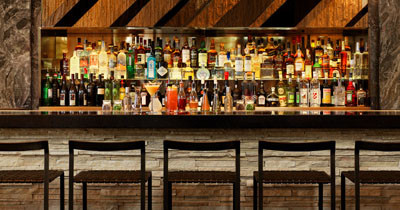 This bartender has his own recipes that aren't on the menu, so make sure to ask for him. The best was a tart and phenomenal tasting vodka concoction made with handpicked sage and rosemary, muddled lime and agave nectar strained and served up. I was uplifted by the scent of sage, but I gulped it down like Kool-Aid. I'll definitely be back.
This is just the tip of the iceberg for fantastic drinks in Miami Beach. Until next time, bottoms up!
-Kelli Brockmeyer