New York City - City Events
Couture Fashion Week New York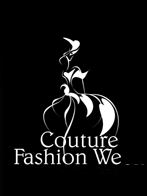 Saturday, September 15, 2012 at 4:00 PM - Monday, September 17, 2012 at 10:00 PM (ET)
New York, NY
Tickets range from $55 for general seating up to $5,000 for a 3 day VIP pass.  Some packages include lodgings at the Waldorf Astoria.
Whisky Fest New York Grand Tastings

FRIDAY & SATURDAY NIGHT - October 26th - 27th 2012
Each grand tasting will feature more than 250 of the world's finest whiskies for you to taste. Meet the whisky distillers, master blenders and other whisky experts who will be in attendance.
Whisky collecting and auctions
Trending Scotch whisky
Understanding Irish: deciphering single pot still, single malt, and blended Irish whiskey
Bourbon and rye innovations
A tasting of select Whisky Advocate award winning whiskies
Over 300 whiskies will be poured at Whisky Fest New York's Grand Tastings - For more information and to buy tickets see below