Ginger and Turmeric
Ginger and Turmeric: The miracle spices. Detox while you drink!
With the holidays approaching, you may be planning to overdo it a little. After all, what's Thanksgiving without a bottle of wine? Christmas without Cognac or Eggnog? New Year's Eve without champagne?
No matter how health conscious, your body is probably going to take a hit this month, between the rich food and the alcohol. The holy trinity of sugar, cheese, and booze will bless us all. And many of us might regret it, come January 2nd.
But there are some potent anti-inflammatory spices to add to your food and drink to combat the aging effects of all that revelry. Ginger and turmeric, antioxidants extraordinaire. Versatile little roots, they do everything from soothing heartburn to calming stomachs to fighting acne to warding off that winter cold you're just bound to catch on your flight home for Christmas.
The best curries use ample supplies of both. Ginger's heat has curative properties and turmeric is a purifier like no other. Stir fresh ginger into stirfries and add a hefty shake of ground gurmeric to add a kick to your dinner. Boil peeled fresh ginger root in a tea to aid with digestion.
The great news is that both ginger and turmeric can be added to cocktails, so you can detox while you drink! Ginger adds an herbal, fragrant tanginess to any basic cocktail, and is pairable with almost every kind of liqueur or alcohol. Turmeric is the perfect spicy addition to your classic bloody mary. Its anti-inflammatory agents will work in tandem with the lycopene in the tomato juice to help your body eliminate a buildup of toxins. Turmeric has also been shown to improve memory, which is helpful when you're trying to recall what damage you did at the office holiday party or remember all the names of your second cousins at the family Christmas.
The French Word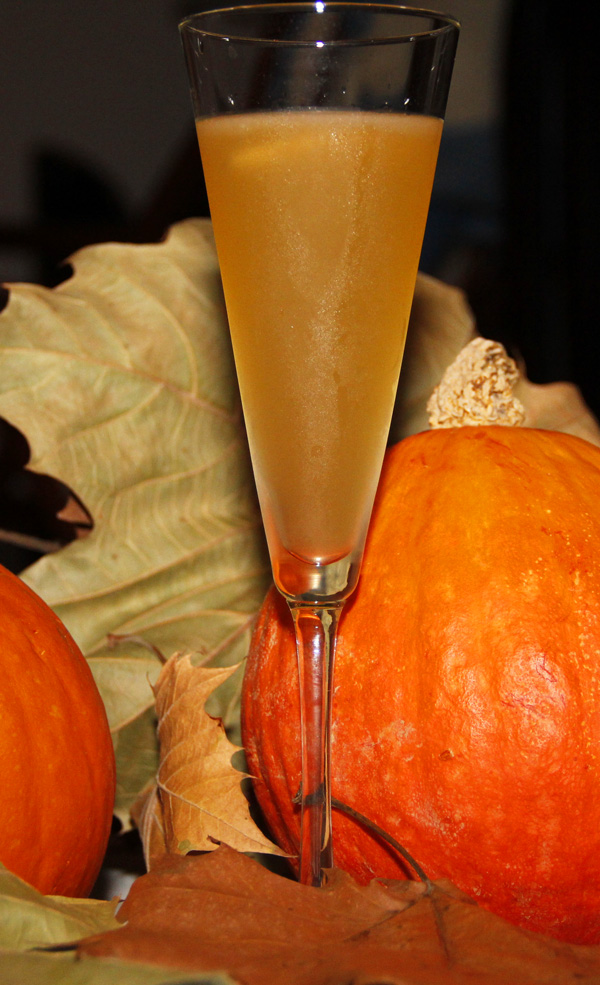 A French spin on the classic, and under rated, Final Word one of our contest entries by Matt Cowan:
Ingredients:
3/4oz Cognac (Courvoisier) 
3/4oz fresh lemon juice
3/4oz yellow Chartreuse 
1oz Ginger liqueur (Domain de Canton)
Preparation:
Build the cocktail in a tin or glass. Add ice and shake all ingredients together. Strain into a chilled cocktail glass or champagne flat. Garnish with very thin slices of ginge
http://midnightmixologist.com/french-word
Santa's Mule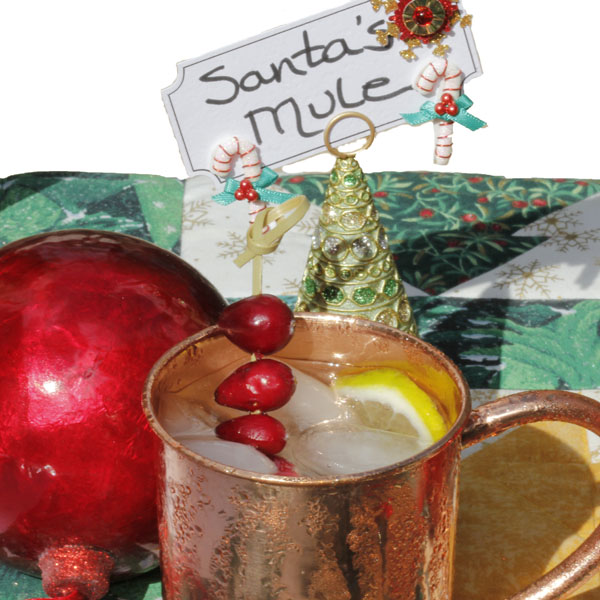 An earthy botanical drink with the combination of the sweet of the cranberry Vodka and the spicy notes of the Green Chartuese and Ginger Beer, this is a different kinda cocktail that could make Santa trade his reindeer in for this mule. Move over Rudolf!
Ingredients: 
1 1/2 oz Cranberry Vodka
3/4 oz Green Chartuese
1 oz Ginger Beer
Splash of Cranberry Juice
Preparation:
Pour all ingredients into a shaker glass filled with ice.   Shake well strain into a copper cup fresh from the freezer filled with ice and garnish with a lime wheel and a cranberry pic. 
http://midnightmixologist.com/Santas-Mule
Healthy Bloody Mary
From http://my.clevelandclinic.org/giving/news-events/publications/catalyst_e_news/archive/7-12/healthy-indulgences.aspx
Ingredients:
1 tbsp kale
2 tsp fresh ginger 
2 tsp ground black pepper
1 tsp turmeric
1 1/2 oz vodka
4 oz tomato-based vegetable juice
1 celery stalk, for garnish
Preparation:
Purée kale using a blender or food processor. Grate ginger into a bowl.
Combine puréed kale, ginger, ground pepper and turmeric in a cocktail shaker filled with ice.
Add vodka and vegetable juice, and shake. Strain over glass filled with ice, and garnish with celery before serving.
It's important to remember not to go overboard this holiday season. But if you do, employ some ginger and turmeric in your food and beverages to help get your body back on track.
Lauren Eggert-Crowe (laureneggertcrowe.com)
@laureggertcrowe on Twitter