Boston - City Events
Boston Food Fest - July 13th - 21st, 2013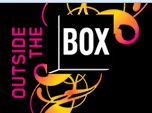 Experience the Boston Food Fest at Outside The Box from July 18th – 21st! A festival within a festival featuring the best local restaurants and celebrity chefs, the Boston Food Fest will transform City Hall Plaza into a garden of gastronomic delight. Celebrate the culinary arts alongside the performing arts with pop-up demonstrations and book signings by celebrity chefs, as well as small plates from Boston's best eateries. Need something to wash it all down? Visit the VIP Wine/Beer/Spirits Pavilion, and sample the top vintners and breweries in New England.
Hours
Thursday, July 18th – 11am – 9pm
Friday, July 19th – 11am – 9pm
Saturday, July 20th – 11am – 9pm
Sunday, July 21st (grand finale!) – 11am – 5pm
It's free with tasting tickets on sale for the food.
Boston Christmas in July Pub Crawl July 20th, 2013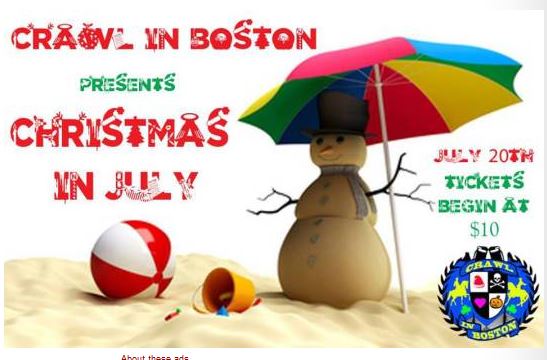 Only $10 and lots of fun. Get your tickets early as they get more expensive as the event gets closer. Starts at noon and tickets much be picked up by 3pm. For list of bars/pubs and events. Click here