Whiskey Root Beer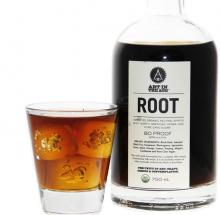 The Whiskey Rootbeer is a tasty treat that tastes just like rootbeer.  The only problem with this drink is that you will want to have another it tastes so good, but be warned these drink are stiff and can sneak up on you!
Ingredients:
2 oz. Whiskey
1 oz. Root®
½ oz Ginger Liquor
½ oz Cuarenta y Tres®
Splash of cola
Preparation:
Mix ingredients in a shaker and serve over ice in a rocks glass.  This tastes just like root beer, so crazy but so good.