Garden Party Wedding


Garden Party:
Cocktails: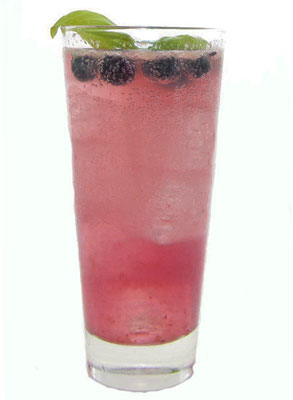 Cool light and one of the best of the new summer drinks. We tested it with Rum, Gin and Vodka. All were great! Perfect for a garden wedding.
The club soda adds some sparkle and keeps the flavors light. The blueberry and basil hit the right notes together creating a drink that is not too sweet but still refreshing. So add your spirit of choice and enjoy.
2 oz of Rum, Vodka or Gin
1/2 oz Simple Syrup
1/4 cup Blueberries
4 med sized Basil leaves
4 oz of lemonade
Splash of Club Soda
In a large glass shaker muddle blueberries and basil. Add all liquid ingredients except soda. Stir and strain into a tall collins glass filled with ice. Top with club soda. Add a few blueberries and garnish with a piece of basil.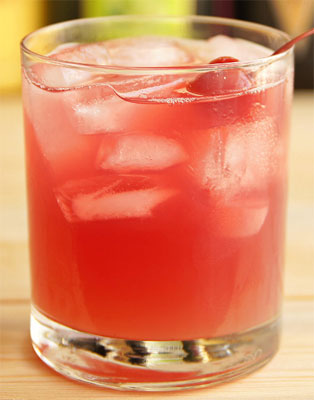 The Bay Breeze is an off shoot of all the drinks out of the 20's and 30's that are part of the Cap Codder family which is Vodka and Cranberry. With the Bay Breeze, it is a little Cranberry, Grapefruit juice and generous portion of Vodka. Cool and refreshing it is usually served in the summer months. This drink gained popularity again during the 1960 and has remained popular even today.
1-1/2 oz Vodka
4 oz. cranberry juice
1 oz. grapefruit juice
Pour all ingredients into a shaker glass filled with ice. Pour into a rocks glass and garnish with a lime wedge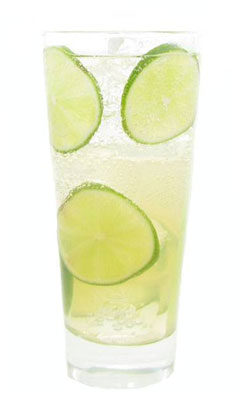 2 oz Light Rum
1/2 oz Simple Syrup
1 oz Fresh Lemon Juice
Sparkling Water
Pour all ingredients except sparkling water into a shaker glass over ice and shake until chilled.  Top with sparkling water.  Pour over ice in a Collins glass and garnish with lemon and lime wheels.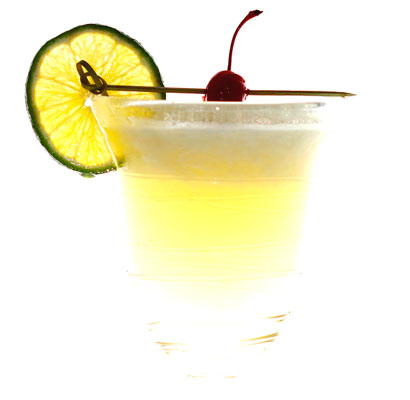 2 oz White Tequila
1 oz Maraschino Liqueur
1 oz Grand Marnier®
3 oz Fresh Lime Juice
Combine all ingredients in a blender with ice.  Blend till frozen then pour into a tall glass and garnish with a cherry and lime wheel.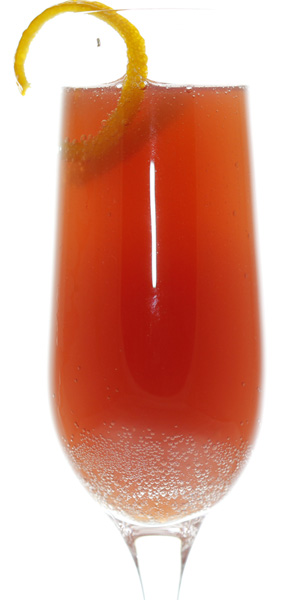 Citrus Brunch –
Perfect for the occasion where a lower proof is needed like an afternoon wedding .  The Citrus Brunch is a light pretty drink that hits all the high citrus notes with the sparkle of Champagne.
1 oz Blood Orange Liqueur
1 oz Pom Juice
1 oz Blood Orange Juice
Champagne or sparkling wine
In a mixing glass over ice mix Blood Orange Liqueur, Blood Orange Juice, and Pom Juice.  Strain into a Champagne flute and fill with Champagne or sparkling wine. Garnish with an orange twist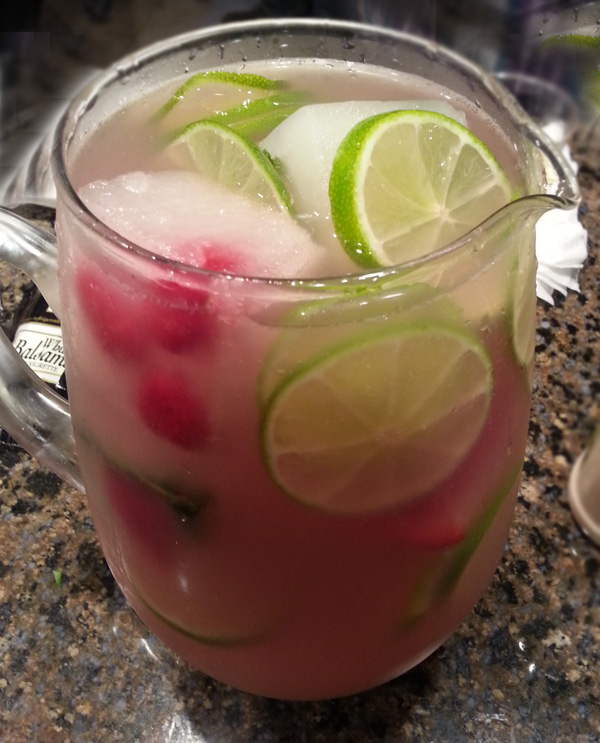 Pink Lemonade –
Pink Lemonade is everything a good summer drink should be.  Clean and crisp with a touch of raspberry liqueur makes this very drinkable on those hot summer days.  A nice kick with the Citron flavored Vodka makes this a drink you should keep all the ingredients on hand for all summer long.
1 1/2 oz Absolut® Citron vodka
1/2 oz Chambord® raspberry liqueur
4 oz fresh squeezed lemonade
In shaker glass with ice pour in Vodka, Chambord and Lemonade.  Shake well and pour into a collins glass.  Garnish with a lime wedge.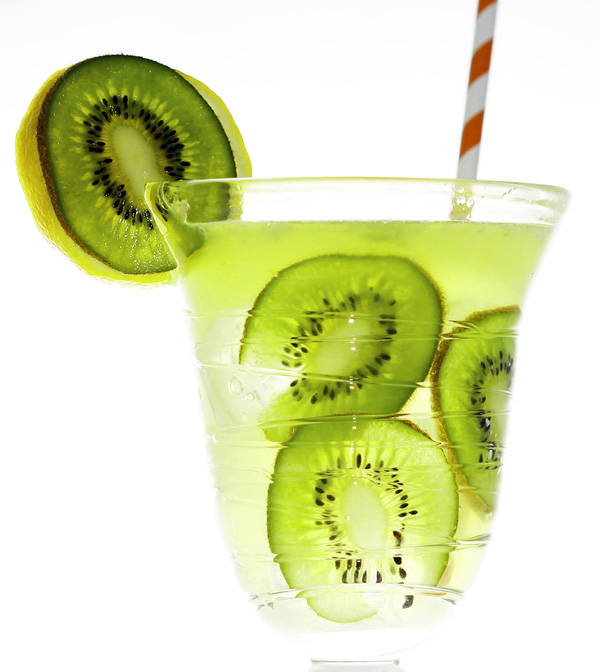 Kiwi Spring Lemonade –
Kiwi Spring Lemonade - Fun to look at this Kiwi Spring Lemonade has citrus Vodka and Chartreuse for a herbal twist on the classic lemonade.  Not only does it make it more interesting but it keeps it from becoming too sweet!
2oz Citron Vodka
3/4 oz Green Chartreuse
4 oz Lemonade
1/2 oz Key Lime Juice
In a shaker over ice mix all ingredients and then shake till well chilled.  Pour into a tall glass with ice and garnish with a kiwis and key lime wheel.