Turn a New Leaf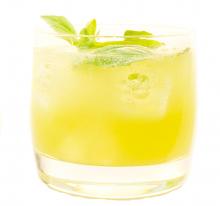 This drink will take you to a quiet place and may make this your go to Sunday afternoon drink. Great drink when you want a drink but still need to keep going the Turn A New Leaf meets that need. A great brunch drink it goes very well with food. Our favorite pairing? Italian sausage omelets with goat cheese with fresh fruit and croissants. Add in your favorite newspaper on latest book and enjoy.
Ingredients:
2 ¼ oz Cointreau®
2 ¼ oz Pineapple juice
Splash Tonic Water
Basil leaves
Preparation:
In shaker glass with ice pour Pineapple juice and Cointreau. Shake well and pour into a highball glass. Garnish with basil leaves.