Tablas Creek
In the idyllic rolling hills of Paso Robles sits a vineyard with a unique story. Tablas Creek winery is the result of a fruitful partnership between the Perrin family of Chateau de Beaucastel in the Rhone Valley and Robert Hass of Vineyard Brands importing company. Together, they blend Old World and New World wines to create unique and successful blends.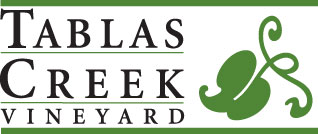 Visitors traveling through wine country can stop at Tablas Creek for a tour of their beautiful organic estate, and a taste of their premium blends at the tasting room. Tablas Creek tours promise an educational and engaging experience.

I asked some questions of Chelsea Franchi, Tablas Creek's Assistant Winemaker.
What unique qualities make Tablas Creek a Rhone-Style winery?
Tablas Creek is a partnership between the Perrin family of the long-famed Chateau de Beaucastel in the Chateauneuf du Pape region of the Rhone Valley (among other labels) and Robert Haas, who started the wine importing company Vineyard Brands.  Tablas Creek wines, with the exception of three (Patelin de Tablas Blanc, Rouge and Rosé) are all estate grown.  The vine material we have on the property was shipped from France, quarantined at Cornell University and UC Davis until deemed clean, and then planted here where it is now organically farmed.  Since our "sister" winery (Chateau de Beaucastel) is in the Chateauneuf du Pape, Tablas Creek has set out to follow the style of that region while putting our own spin on things.  Of the 13 AOC permitted grape varieties in the Chateauneuf du Pape, we currently have eight planted (nine, if you count Grenache Blanc).  The remaining varieties are still at Davis awaiting quarantine release.  More than a few of the grape varieties we have on site had never been introduced to U.S. soil before Tablas Creek brought them in.
What have been some of your most successful wines? What made them successful?
Again, in following the style of the Chateauneuf du Pape, we tend to focus primarily on blends.  Our flagship wines are our Esprit de Tablas blends – of which we make a red and a white.  They have lushness and power while still maintaining balance and sophistication.  Because we make French-style wines in California, we have the opportunity to walk a lot of lines.  Initially, the winery gained notice because of our partnership with Beaucastel, but it soon became apparent that our wines were able to hold their own out in the market.  Much of that can be attributed to the property we're planted on – beautiful rolling hills, hot days and cool nights, high instances of limestone rock in the soil (as well as responsible farming practices) – and additionally, our winemaking philosophy.  We tend to pick at lower brix, our fermentations (both primary and secondary) occur naturally with native, ambient yeasts, and in the cellar, we tend to gently guide the wines, rather than using additives and forcing them one way or the other.  This leads to wines that offer an expression of place and heritage, which is extremely important to us.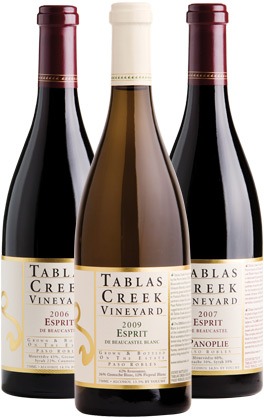 When you first started the partnership, did you encounter any challenges in blending together Old World and New World styles of winemaking?
Because Tablas Creek had roots in France and was started as a new venture in California, there were far less challenges than there would have had if we went the other way.  Winemaking in California has a very "anything goes" attitude, which is quite different from the heavily regulated French growing and winemaking restrictions.  There were a few questions as to how we should farm, and in the beginning, most of the property was planted on a trellis system – something they are not permitted to do in the Chateauneuf du Pape.  We've now moved more towards head-pruned vines, which is how they prune at Beaucastel.  Once our method of farming was decided upon, the next challenge was deciding when to pick.  With so much California sun, (and, more specifically, Paso Robles heat) there was the challenge of being willing to pick at lower sugar levels.  It didn't take long to realize that the lower brix levels worked for us, so while it may have been a challenge in the early stages, it's now a major component of our signature style.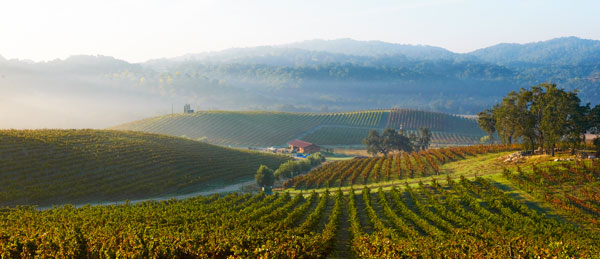 What can guests expect when they visit the winery?
For me, the coolest thing about visiting this particular winery is that you are actually visiting a working winery.  In the tasting room, there are huge windows that look into two rooms of our cellar, each filled with foudres – 1,600 and 1,200 gallon oak vessels we use for the fermentation as well as storage of wine.  They're beautiful, but aside from that, there's usually someone from the cellar crew working in there, which makes it a very real experience, in my opinion.  The other thing you can expect is a very informative tasting experience.  Many of the varieties we work with are not as familiar to the general public and our tasting room staff is happy to share their knowledge, so tastings tend to be more of an open conversation rather than pouring a wine and stepping away.  I like the idea that people leave the winery with a new appreciation for an obscure grape, like say, Picpoul Blanc, or with a deeper understanding of wine in general.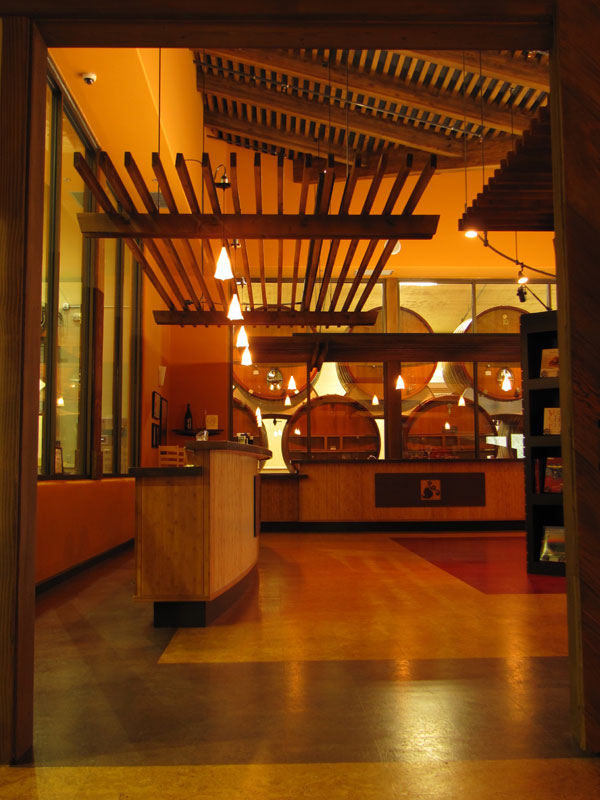 Next year, you'll be hosting a Rhone Cruise. What will that be like?
I had the great fortune of going on the cruise last year and it was absolutely spectacular.  We were taken on exclusive tours and tastings at some wonderful wineries where we were treated like guests of honor.  As someone who works in the wine industry, I was blown away at the hospitality we were shown, and likewise awed having the chance to see vineyards and cellars in other countries.  We spent one whole day visiting Chateau de Beaucastel – we walked through the vineyards, the cellar, the wine vaults, did a full tasting with members of the Perrin family, and finished with a beautiful lunch on their patio.  I thought the organizers balanced the ratio of organized excursions to personal time really well.  It's hard for me to not to gush about the experience.  It was perfect.  Further details for next year's trip can be found here:  http://www.foodandwinetrails.com/tablascreek2015
Could you tell us a bit about what makes your winery organic? Was there a lot of trial and error that went into the process?
It was a long and arduous hunt to find the perfect piece of property to start Tablas Creek.  Once purchased, responsible farming became paramount to ensure the property will be around (and healthy) for generations to come.  To wit, the vineyard is certified organic and we practice biodynamics (though we are not certified).  We've been taking steps to become as sustainable as possible, in the sense that what we take from the vineyard, we put back in, naturally.  For instance, we have built up a bit of a farm here at the vineyard – we have a flock of sheep we move through the vineyard to graze (thus minimizing the need to mow) and their hooves naturally till the soil.  As they move, they also fertilize.  To guard the sheep, we have alpacas, a llama, and two donkeys that each performs the same tasks.  We also have a flock of chickens we rotate through the vineyard in a mobile coop.  They do a great job scratching under vines and eating bad bugs.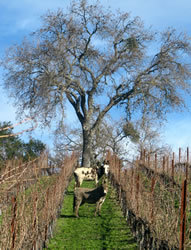 Since the animal program is fairly new, we've learned quite a bit in just a few short years.  And because agriculture is what it is, we're always trying new things.  Sometimes that leads to trial and error and sometimes it leads to trial and success!  Farming is an extremely humbling activity, and without experimentation with new techniques and constant conversation with others in the area, we wouldn't be anywhere close to where we are today.
After twenty five years of your partnership at Tablas Creek, do you have any reflections on how the industry has evolved and changed in the last quarter-century?
In this industry, there's significant change even from year to year.  One notable transformation in this area (though not exclusively this area) is the move towards diversity in regards to varieties being grown.  Gone are the days when the only grapes grown in Paso Robles were Chardonnay, Cabernet, Merlot and Zinfandel.  While those obviously still exist, there's also a myriad of other wines and styles available.  We embrace the Rhone varieties at Tablas Creek, and so do many of our neighbors, but you can find plenty of Italian varieties along with unusual blends down the road as well.  The great thing is that it's not just wineries growing and producing lesser-known varietals – people are buying them!  The wine consumer in the U.S. has changed, becoming more willing to try something new and more eager to learn about different wines, thus driving the change in the industry.
Another change that has come more recently is the move towards balance and finesse.  For quite some time, Paso Robles as a region had made a name for itself by producing blockbuster wines: huge, massive behemoths made from grapes picked at high brix because the climate here allows that (encourages it, actually).  But now, it seems many producers are picking earlier and making wines with more restraint.
Photos provided by Tablas Creek Vineyard