Snowball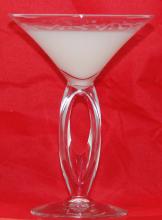 An interesting drink that is very different but surprisingly good.
Snowball
has a licorice taste with a cream base. If you like licorice you'll like this drink.
Ingredients:
2 oz Gin
1 oz Pernod®
1/2 oz ½ and ½
Preparation:
Pour all ingredients into a shaker glass filled with ice.   Shake well and strain into a chilled cocktail glass.