Sipping Tequila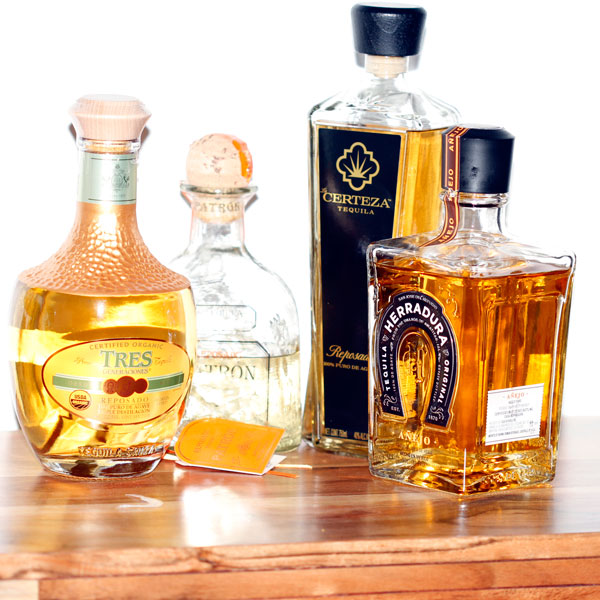 Tequila can be almost as overwhelming as Vodka when it comes to trying to find the right one.  Most of us have a bad Tequila story to tell from our college days.  Demystifying Tequila is just pointing you in the right direction.  Real Tequila is distilled from the blue agave plant and is the national drink of Mexico.  There are 3 common varieties:  Blanco, or white, Reposado, "rested" which is aged between 2 - 12 months in oak barrels and Anejo or "vintage" which is aged between 1- 3 years is small oak barrels.  The best tequilas are made from 100% agave.  There are tequilas that are mixtos that are mostly 51% agave and a lot of sugar.  Pretty much ensures a hangover and they don't taste all that great.  There are lots of smaller distilleries and family owned business that produce tequila.  Find the ones that you like the best.  We were even able to find an organic tequila made in Mexico that is 100% agave and triple distilled, Tres Generacions Reposado.  It is wonderful.
Tequila is generally made from an area surrounding the city of Tequila and in the highlands of Los Altos, Jalisco.  More than 300 million Blue Agave plants are harvested each year and the areas where the plants are harvested are different enough in tempature and soil to influence the taste of the resulting tequila.  Mexican laws govern that tequila can be producted only in the state of Jalisco and certain regions in the states of Guanajuato, Miscoacan, Nayarit and Tamaulipas.  US laws state that only spirits that are produced in Mexico can be called tequila.  Below is a link to a great film on how they actually make tequila produced by Patron.
Sixty Hands - Patron short film on the making of tequila.
There are a lot of family owned distilleries making tequila in Mexico today and more than 2,000 brand names.  So there are a lot of choices out there.  A few of the brands that you know quite well like Herradura and Sauza are held by large international holding companies.  Others are still family owned businesses.  
If you are sipping tequila then buy up.  Tequila is no different than any other spirit, the closer you get to drinking it in its natural state the better the quality should be for sipping.  Quality doesn't have to mean a lot of money there are quality Anejo tequilas out there for less than $50.
We went to a Tequila bar in Mexico and the Tequila was served room temperature with 2 chasers.  A tomato based drink called Sangrita, (little blood) and some lime juice.  It tasted a little like Gatorade so I think it was lime juice with a touch of salt.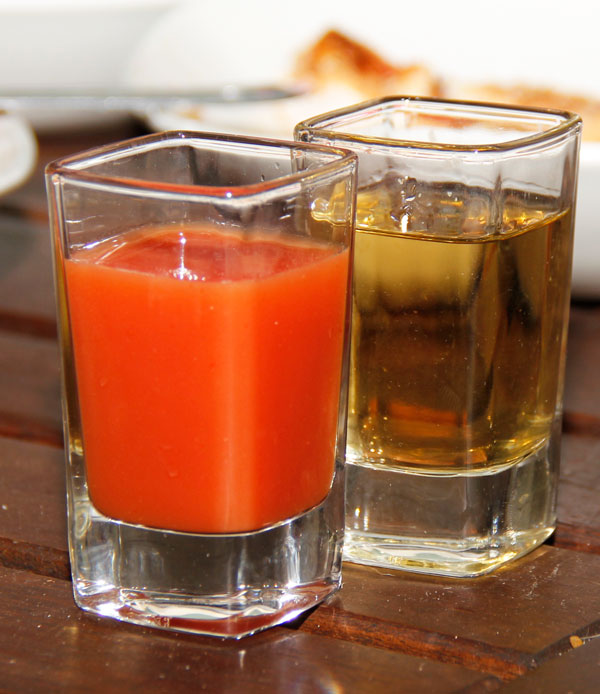 Here is a recipe that we use for Sangrita:
1 cup fresh orange juice
1 cup tomato juice, we used an organic tomato juice since it can be hard to find anything except V8.
1 oz fresh lime juice
12 dashes of hot sauce.  We used Cholula, we liked it much better than Tabasco.
You can still fall back to the salt tequila lime chant but we found that after a while all you taste is the salt.  It's the difference between sipping and shooting! 
Below are some of our Margaritas and some of our favorite tequilas that we test drinks with.  Just click on the picture to see the recipe.   And yes they love it when we walk into the liquor store but that is half the fun!  It is always good to try something new.  So if you are ready to take your tequila to the next step try one of the ones at the top of the page.  Or go to smaller family owed Wine and Spirit stores and let them help you.  Tell them what your price points are and then try something new.  The best way to learn about any spirit is to taste them.  I know hard work right!  But you will quickly find out the best tequila for your taste.  We do tasting parties where we ask our friends to bring a bottle of a spirit that they have never tried before and then we all taste each bottle with some food and conversation in between each type.  It is amazing how much taste profiles differ from person to person.  It doesn't matter if it's the most expensive bottle if you hate the taste, drink what you enjoy.
The Blood Orange Margarita is one of the best looking of our new margaritas.  We juiced about 15 blood oranges added them to tequila, organic blood orange liqueur and more for an amazing margarita.  The blood orange wheel really sets off the color!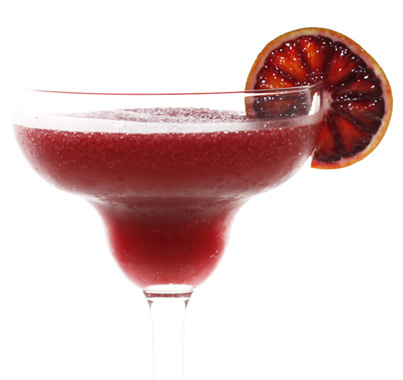 The Elderflower Margarita is very calm, the elderflower makes the tequila take a back seat making this a smooth and slightly sweet cocktail.  If you like a margarita that is a little on the mellower side with a refined taste this is the one for you.  We made our's with a silver tequila but it could be even better with a high end tequila.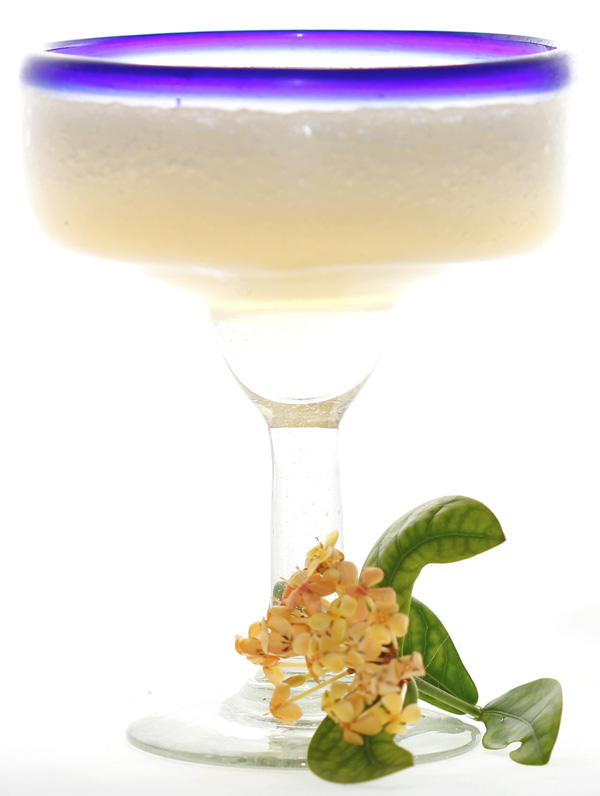 Now this is fun, a chocolate margarita, the Mole Margarita uses a chocolate chili liqueur along with tequila as a base of a very interesting margarita.  Rimmed with chocolate it is both tasty and visually interesting.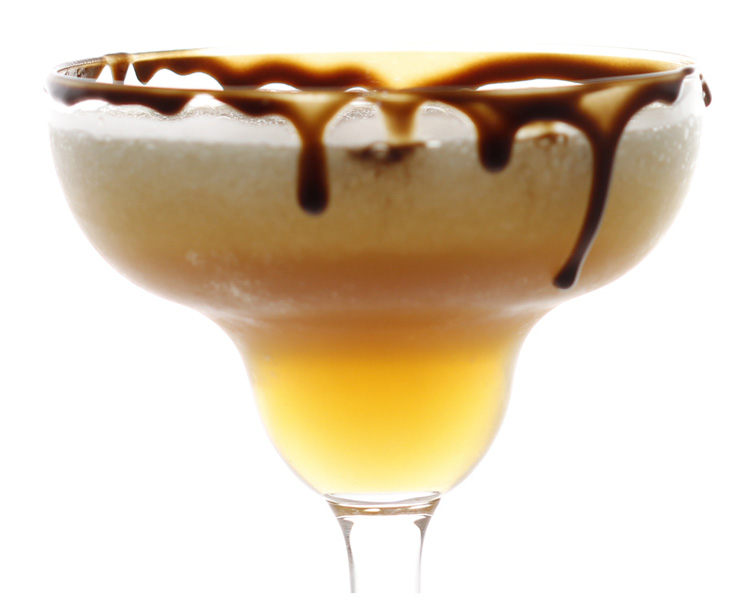 It wouldn't be Midnight Mixologist unless we had something tropical.  The Mai Tai Margarita is fun and playful with lots of fruit notes.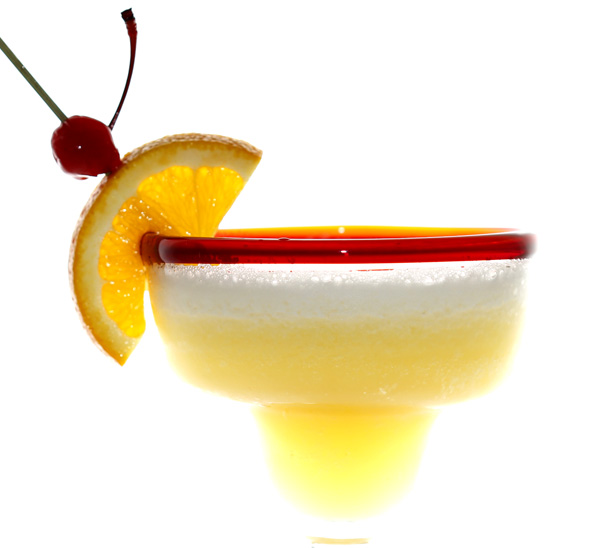 Blue Curacao and Blackberry Liqueur gives this margarita it's unique look.  The Black and Blue Margarita is Blackberry Liqueur on the bottom topped with a Margarita made with Blue Curacao instead of Grand Marnier.  Garnished with a strawberry for even more color it is a very cool looking drink.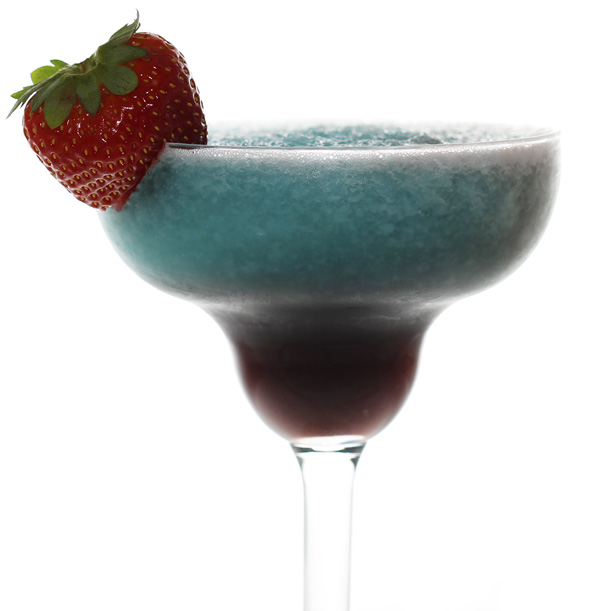 We like a combination of sweet and tart.  If you do as well try the Lemoncello Margarita.  It's fun like a lemon slushie with a bite, well maybe a strong bite!  If you are a lemoncello fan you'll be a huge fan of this drink.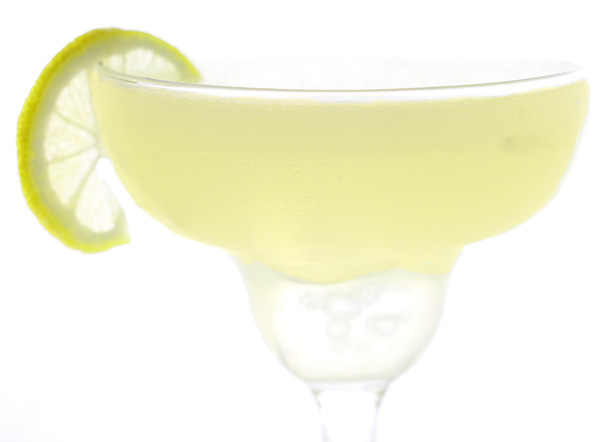 We juiced some key limes for this drink.  While they are small they have a very distinct flavor.  More sophisicated than your run of the mill margarita this may turn into one of our favorite ones this summer.