Seven Wins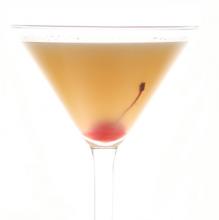 This tasty cocktail has just the right amount of sweet and bitter to balance eachother, the Seven Wins will have you feeling like a winner all night long.
Ingredients:
2 oz Gin
1 oz Maraschino Liqueur
Grapefruit Juice
Splash of soda
Preparation:
Mix well in a shaker with ice and pour into a chilled cocktail glass.  Garnish with a cherry.