Rusty Nail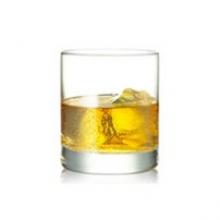 While no one seems to know when the Rusty Nail came across the bar I would suspect that it was in the late 30's early 40's.  It would have been difficult to get Drambuie during prohibition, the Rusty Nail is equal parts Scotch and Drambuie.  A smooth drink that gets better as the Scotch gets better, we tried Johnny Walker Red but Cutty Sark would also be a good starting point.
Ingredients:
1 1/2 oz Scotch Whiskey
½ oz Drambuie®
Preparation:
In an old-fashioned glass pour Scotch and Drambuie® over ice.  Garnish with a lemon twist.