Rum Sour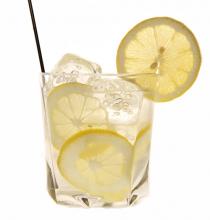 The classic Sour drink. Great for a light summer drink. This also works well in batches by 2/3 parts lemonade and 1/3 rum. Increasing the amount of lemonade if you're making batches to take the proof down a bit!
Ingredients:
2 oz Light Rum
1 oz simple syrup
1 ounce fresh lemon juice
Preparation:
In a shaker add the ingredients along with ice and shake well. Strain into a rocks glass filled with ice and garnish with lemon wheels.