Prado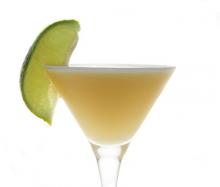 The Prado is one of many drinks that use raw egg to make the drink richer smoother in texture, for those of you who don't shy away from something a little different this drink is well worth a try!
Ingredients:
2 oz Silver Tequila
1 Tbsp Maraschino Liqueur
1 Tsp Grenadine
1 oz Lime Juice Fresh
1 Egg White
Preparation:
In shaker pour all ingredients and shake well till cold.  Serve in a chilled cocktail glass.  Garnish with a lime slice.