Nutty Irishman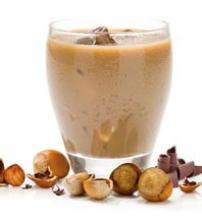 A great cold weather drink, the Nutty Irishman, we think ski lodge good, sitting before a roaring fire with a great book and your feet propped up.  Rich and decadent a perfect guilty pleasure.
Ingredients:
1 oz Bailey's® Irish cream
1 oz Frangelico® hazelnut liqueur
1 oz cream
Preparation:
In a shaker pour Baileys, Frangelico and cream over ice. Shake, pour into a old fashion glass  or strain into a chilled cocktail glass and serve.