No Saint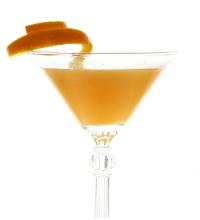 A light and fruity cocktail, the No Saint is a drink that will most certainly have you acting like no saint after a few too many.
Ingredients:
2 oz Vodka
2 oz Orange Juice
Dash of Dry Vermouth
Dash of Bitters
Preparation:
Pour all ingredients into a shaker glass over ice and shake.  Pour into a chilled cocktail glass.