Monte Carlo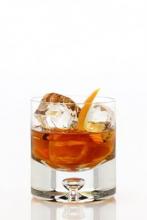 Why the Monte Carlo? Even if you're not getting together for cards this weekend with the guys it goes well with any guy themed event. This is a smooth drink that goes well with fall, cards, sports, guy talk and cigars!
Ingredients:
2 1/2 oz rye whisky
1 1/2 oz Benedictine
2 dashes Angostura bitters
Preparation:
Mix everything in a shaker glass and either strain into a chilled cocktail glass or pour over ice. Add lemon twist as a garnish.