Margarita Flights
Want to throw a fun Margarita Party? Try Margarita Flights, mix up a few margaritas in advance and store in the freezer. Spoon them into small glasses, we used the trays they use for beer flight, and hand them out to guests.

  We used fresh ingredients both fruit and juices as they make for a much better drink.  With all the wonderful fresh fruit available now it is just fun to play!  Just click on the pictures to see the recipes.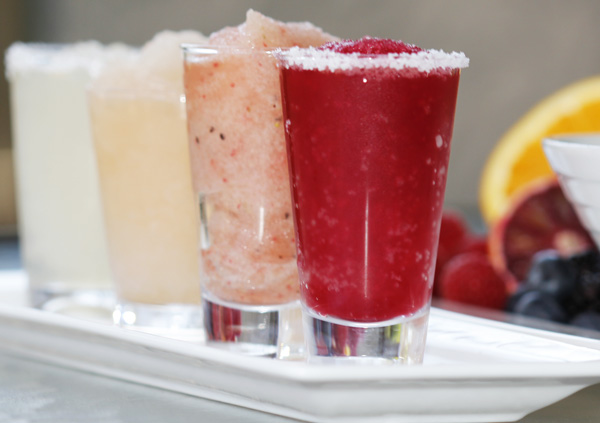 If you want your friends to have more input try putting together trays of fruits, tequila and supply liqueurs, ice and blenders.  Let them create their own personal margarita!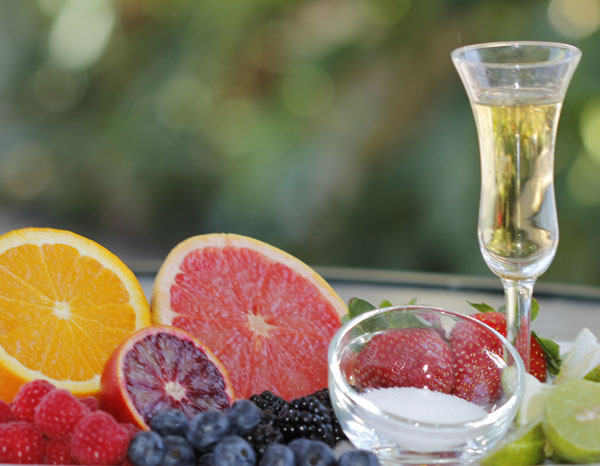 Or make a select few of our really interesting margaritas - like the Grapefruit Ginger Margarita.  Not as sweet with a bite of ginger, this margarita is great for summer.  Very refreshing and tart.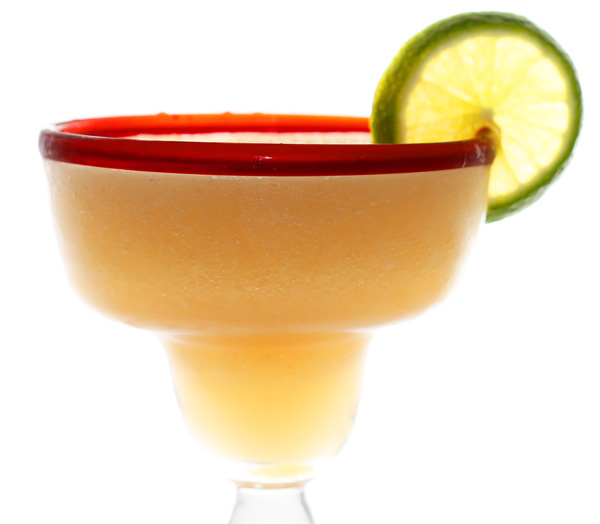 With the Moscow Mule all the rage now we made a Moscow Mule Margarita.  Fun and light the tequila and the ginger beer go great together and the lime kicks it into high gear.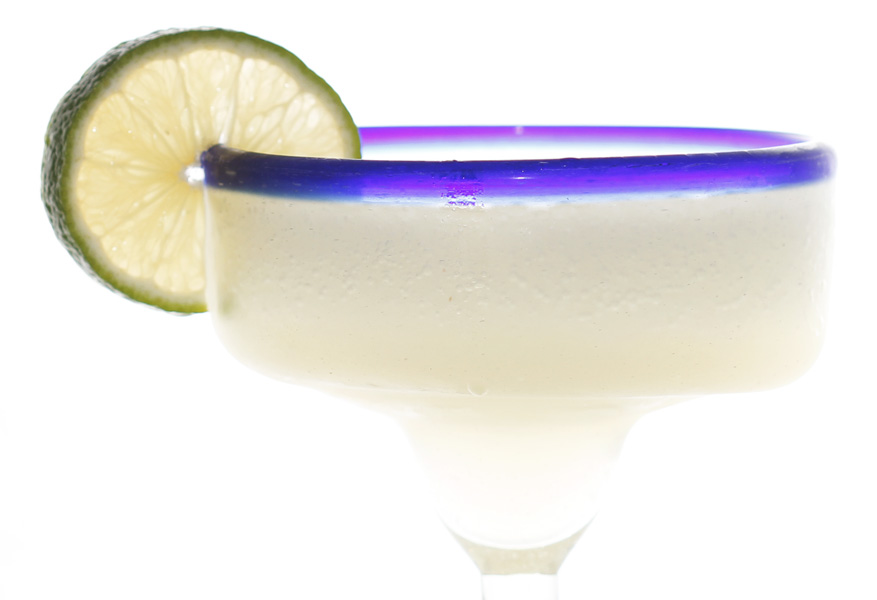 The Blood Orange Margarita is one of the best looking of our new margaritas.  We juiced about 15 blood oranges added them to tequila, organic blood orange liqueur and more for an amazing margarita.  The blood orange wheel really sets off the color!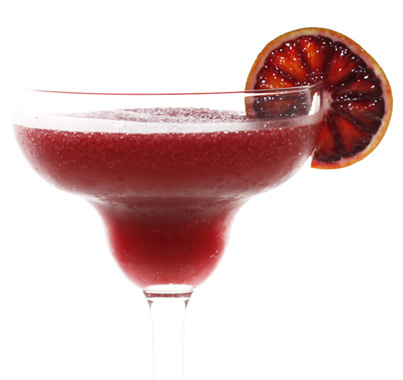 The Elderflower Margarita is very calm, the elderflower makes the tequila take a back seat making this a smooth and slightly sweet cocktail.  If you like a margarita that is a little on the mellower side with a refined taste this is the one for you.  We made our's with a silver tequila but it could be even better with a high end tequila.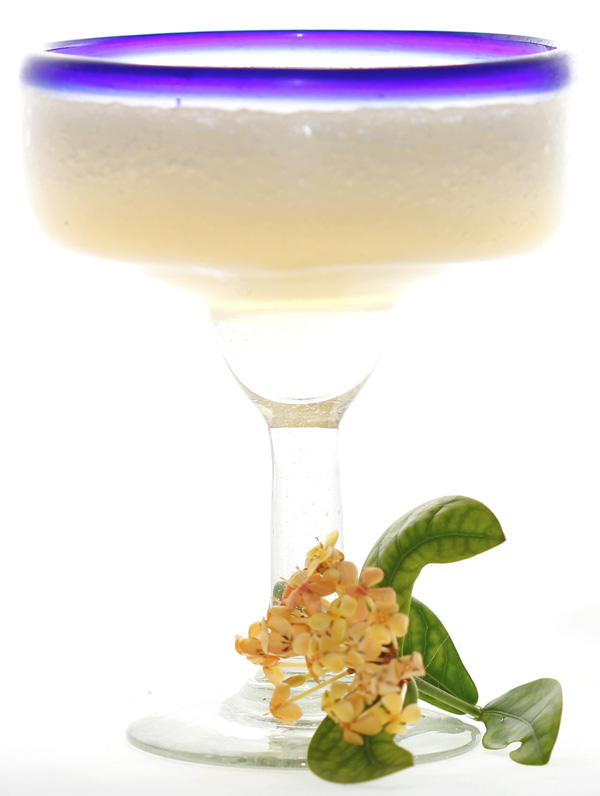 Now this is fun, a chocolate margarita, the Mole Margarita uses a chocolate chili liqueur along with tequila as a base of a very interesting margarita.  Rimmed with chocolate it is both tasty and visually interesting.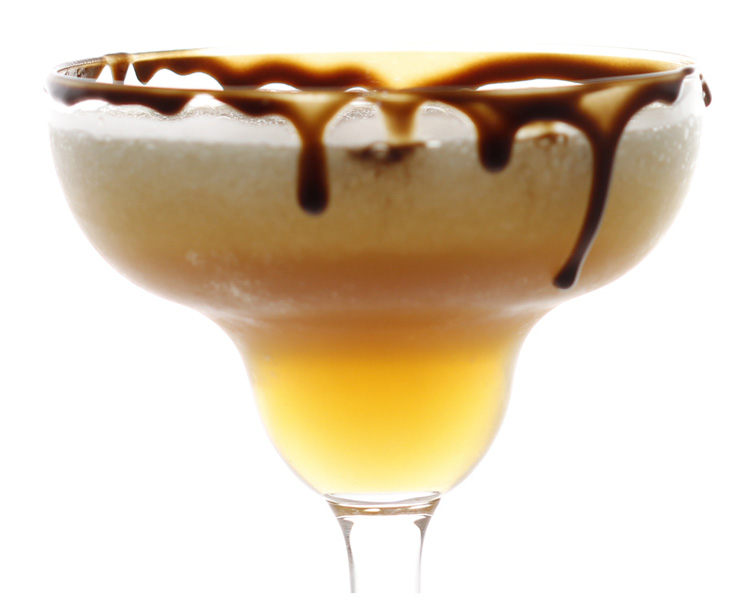 It wouldn't be Midnight Mixologist unless we had something tropical.  The Mai Tai Margarita is fun and playful with lots of fruit notes.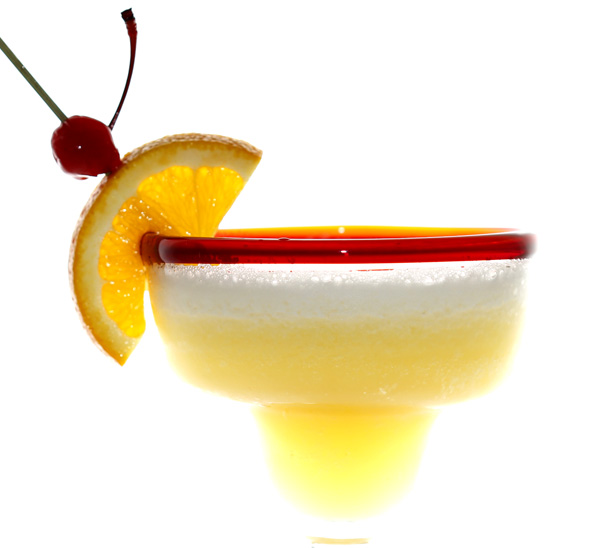 Blue Curacao and Blackberry Liqueur gives this margarita it's unique look.  The Black and Blue Margarita is Blackberry Liqueur on the bottom topped with a Margarita made with Blue Curacao instead of Grand Marnier.  Garnished with a strawberry for even more color it is a very cool looking drink.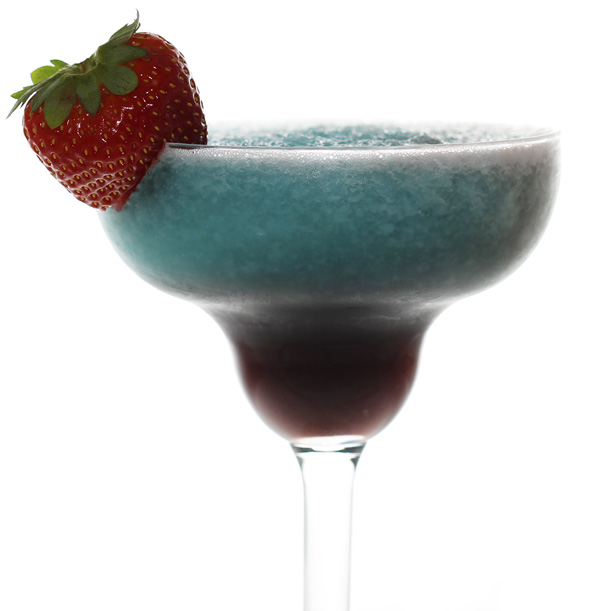 We like a combination of sweet and tart.  If you do as well try the Lemoncello Margarita.  It's fun like a lemon slushie with a bite, well maybe a strong bite!  If you are a lemoncello fan you'll be a huge fan of this drink.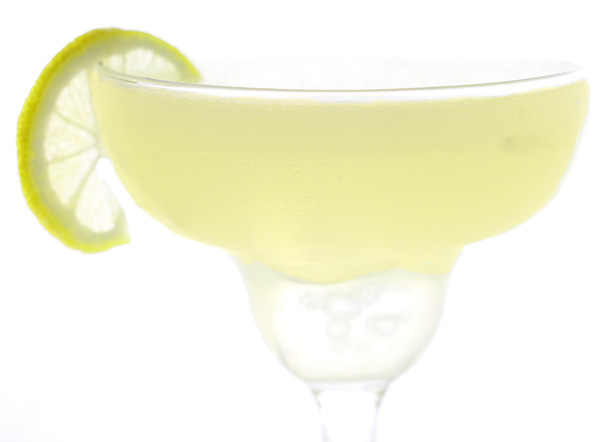 We juiced some key limes for this drink.  While they are small they have a very distinct flavor.  More sophisicated than your run of the mill margarita this may turn into one of our favorite ones this summer.