Los Angeles Brewery Tours
Los Angeles Brewery Tours
One of the things I love about living in L.A. is the hundreds of great date ideas. Meeting up for drinks is ho-hum. But what if instead you took a tour of a local L.A. Brewery, and then enjoyed an ice cold beer that you just learned all about? What if there were also taco trucks outside? And maybe a trivia game?
Los Angeles has many of its own local craft breweries that specialize in small batch craft beers. Though you can find their bottles in stores, several also have a public house where you can enjoy the latest on tap, and take a free tour of their breweries. If you've always wanted to know all about how beer is made, here are a few places to start.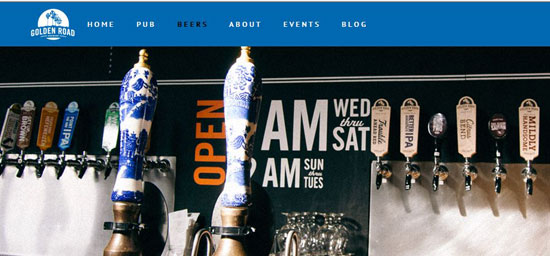 5410 W San Fernando Rd, Los Angeles, CA
Right off the L.A. River, in between Glendale and Griffith Park, sits Golden Road Brewing, serving up their own IPAs, Hefeweizens, Lagers, Stouts, Porters, and Brown Ales. They're also a gastropub, so you can enjoy pub fare with your pint, perhaps on a Tuesday trivia night. If you come on a weekend afternoon, you can get a complimentary guided tour of the brewing facility, barrel aging room, and production floor. $10 gets you a tasting session  as well.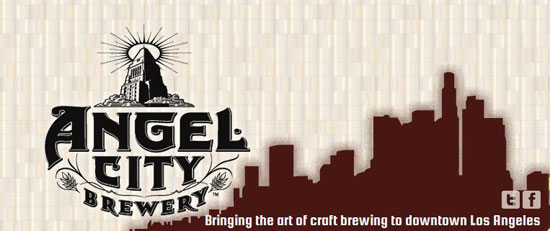 216 S. Alameda St, Los Angeles, CA
Part of the "Downtown Renaissance" wedged in between the old industrial districts and Little Tokyo, Angel City is pulling out all the stops to become Downtown L.A.'s hottest brewery. Their public house is a big open warehouse building, with concrete floors, staircases that lead up to catwalks, and an old grain chute stretching from floor to vaulted ceiling. Patrons sit at picnic tables with street food from trucks in the lot outside (outside food is always welcome) or play games of pool.
Angel City Brewery Tours are available seven days a week, and won't cost you a thing. Learn about how they make their Belgian White Eureka! Wit beer, or their signature Angeleno IPA. They also have a full lineup of weekly events. On Sunday mornings, show up at 9:30am for a 2 mile run around downtown, followed by a vinyasa yoga class, followed by beer. All for $10. Mondays are Industry Nights, featuring unbeatable $20 10 oz pints of a beer style that rotates every week. Show up Tuesdays for tacos and trivia, or Wednesdays for Pints & Puns, a weekly comedy show.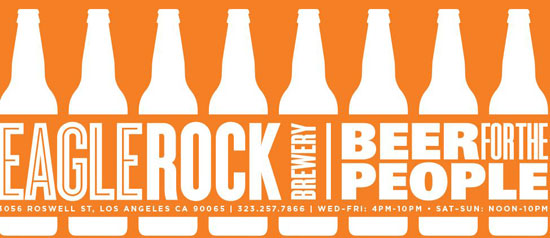 3056 Roswell St, Los Angeles, CA
This eastside family-owned brewery's tagline is "Beer for the People," so at the public tap-room attached to their brewing facility, you can get drafts named "Solidarity," "Manifesto," "Revolution" and "Populist." If you needed any other clue that this is beer for the 99%, how about prices of $2 - $5? Eagle Rock Brewery also hosts the Women Beer Forum every third Wednesday, where women can gather to learn about beer and taste flights of various styles. Grab some sandwiches or tacos from the food trucks on Fridays and Saturdays, or bring your own meal any day. Show off your Jeopardy talents at trivia nights every second and fourth Wednesday. Or get a free brewery tour on Sunday afternoons.
As summer approaches, beer is calling our names. Sometimes there is nothing more satisfying than pouring a cold one on a hot, dry afternoon. These three Los Angeles breweries offer new things to try and learn while you imbibe.