Little Italy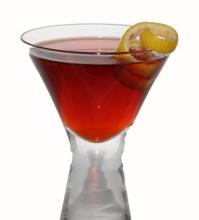 Just like the real Little Italy in New York City, this cocktail puts an American spin on some truly classic Italian ingredients.
Ingredients:
2 oz Jim Beam® Bourbon Whiskey
1 oz Campari ®
1/2 oz Sweet Vermouth
Dash of Bitters
Preparation:
Pour all ingredients into a shaker glass over ice and stir until chilled.  Strain into a chilled cocktail glass and garnish with lemon twist.