Best Margarita's in LA
Lauren Eggert-Crowe - Where to get excellent margaritas in Los Angeles
The margarita, the most common tequila cocktail in the U.S., has an origin story as cloudy as unfiltered mescal. It was either invented in the 1930s or '40s, possibly somewhere at the Rancho La Gloria Hotel in Tijuana. Or at Hussong's Cantina in Ensenada. Or at Tommy's Place in El Paso-Juarez. Or at the Balinese Room in Galveston, TX.  Then again, it could also just be a Mexican version of the 1920s cocktail, The Daisy.
No matter where it came from, or who invented it, or when, or why, one thing is clear as Patron: the Margarita is downright delicious. If you live in Los Angeles, stop in at one of these places to celebrate National Margarita Day!
Malo / Mas Malo (Silverlake/Downtown):
Malo (and its sister restaurant Mas Malo) serve tasty spicy Mexican food, aptly paired with your choice from a selection of creative margaritas. Mas Malo's Spicy Cucumber Margarita is made with Blanco, cucumber, lime juice, agave, bitters, and Tapatio. Try it with a squash blossom taco or a pork belly tinga soft taco, served up with guajillo and arbol chile braise.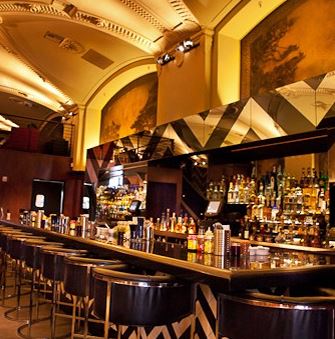 515 W. 7th Street - 1st Floor
Los Angeles, CA 90014


(213)-985-4332

(213)-985-4332
Or:
4326 W Sunset Blvd.
Los Angeles Ca 90029


(323)-664-1011

(323)-664-1011
Border Grill (Downtown/ Santa Monica):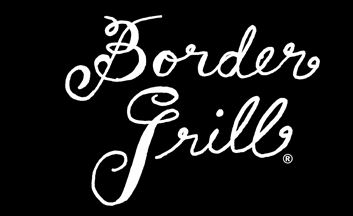 This is one of my favorites. If you're a fan of local, organic produce and meats in your gourmet Mexican cuisine, Border Grill is a must. And they have, count 'em, SIX margaritas to choose from, all made with Sauza Blanco or Reposado. (The Blanco, The Cadillac, The Cucumber Jalapeno, The Pineapple-Vanilla, the Sangria, and the California Corazon) Whether you want your marg fruity, picante, sweet, tangy, tart, blood-red, citrusy, or classic, Border Grill has something for you. My favorite is the California Corazon, mixed with blood orange, pomegranate, passion fruit, and fresh lime.
1445 4th St.
Santa Monica, CA 90401
phone:

310.451.1655

310.451.1655

fax: 310.394.2049
Red O: (West Hollywood)
Top Chef darling Rick Bayless's margaritas and award-winning Mexican cuisine are the feature here.
Warning: This restaurant is not for the faint of heart or the thin of wallet! While the classic Topolo Margarita, ringing up at $15, might be a justifiable expense for the treat of  Espolon Silver Tequila, Bauchant Orange Liqueur and homemade limonada, it is the least pricy item on the cocktail menu. The Benjamin will set you back $100, BEFORE tip, for "Extra Anejo Tequilas; Patron Burdelos, Herradura Selection Suprema, & Partida Elegante, Gran Marnier Cuvee du Cent Cinquentanaire, with fresh Mexican lime & 100% organic agave syrup, shaken & poured over homemade lime sorbet ice spheres & Louix XIII Cognac float. Finished with blood orange caviar & golden kosher salt rim, served on a silver platter with a stainless steel straw." As soon as I win the lottery, I'm buying a round of those for all my friends.
8155 Melrose Ave
Los Angeles, CA 90046
Tel:
(323) 655-5009

(323) 655-5009


Fax: (323) 655-5010

 
El Arco Iris (Highland Park):
Okay, so if the thought of a $100 precious margarita got your heart racing, calm yourself down with the prospect of happy hour margaritas on York Blvd that will only cost you a measly four bucks. Four bucks! That's less than a latte at Peet's! There are eight types of margs to choose from at this East Side fixture that was established 50 years ago by the Montes family of Querataro, Mexico. Traditional, family-owned recipes for food and beverages have kept this place popular for half a century. Try the Spicy Margarita, made with Corzo Silver, Absolut Mandarin, mango puree, sweet and sour, and jalapeno slices.
5684 York Boulevard
Los Angeles, CA 90042
Tel:

323-254-3402

323-254-3402


Fax: 323-254-6085
Email: info@elarcoiris.net