Kahala Sunset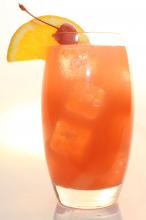 The drink that started it all! Midnight Mixologist was started by a group of friends in a hot tub overlooking the Pacific Ocean on the island of Hawaii, Kona Coast. It was our love of cocktails and all things around them around them that sparked our interest.
Ingredients:
2 oz Coconut Rum
2 oz Papaya juice
2 oz Pineapple Juice
1 ounce fresh lime juice
Splash of grenadine
Splash of club soda
Preparation:
In a shaker add the ingredients along with ice and shake well. Strain into a tall glass filled with ice and garnish with an orange slice and cherry.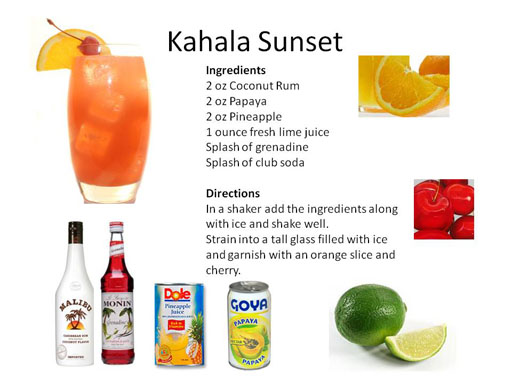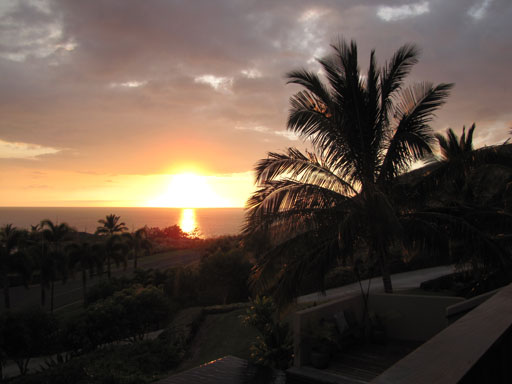 Check out this view from the house in Hawaii and see if it inspires you to drink! Mix up a batch and enjoy your own sunset