Jamaica Shake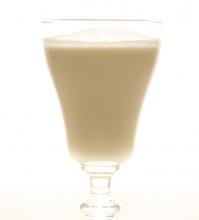 Jamacia Shake is an interesting blend of Bourbon and Dark Rum combined with cream. Shouldn't work but it does. Just use a really high quality dark rum.
Ingredients:
2 oz Bourbon
1 1/2 oz Dark Rum
1 1/2 oz half and half
Preparation:
Combine all ingredients in a shaker over ice and shake well. Strain into a chilled cocktail glass.