Halloween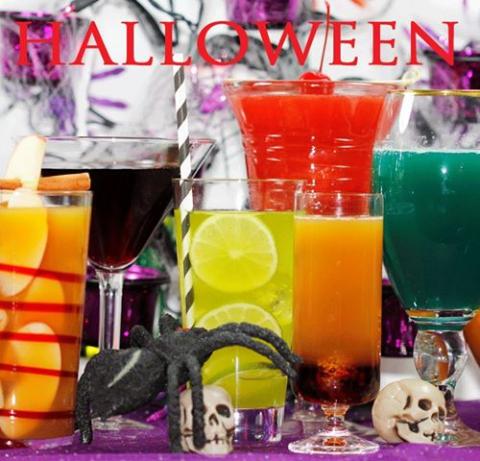 Halloween is the perfect time for a lot of parties and fun drinks.  We've put together a few that are sure to please from the kick butt ones to the ones that are family friendly and can be converted to non-alcoholic drinks for keeping it tasty for everyone.  Try a few of these and let us know which ones you like!  Pair this up with a scoop of fun like dry ice drinks, spiders and bugs frozen into ice and bobbing for apples and it will be a party to remember.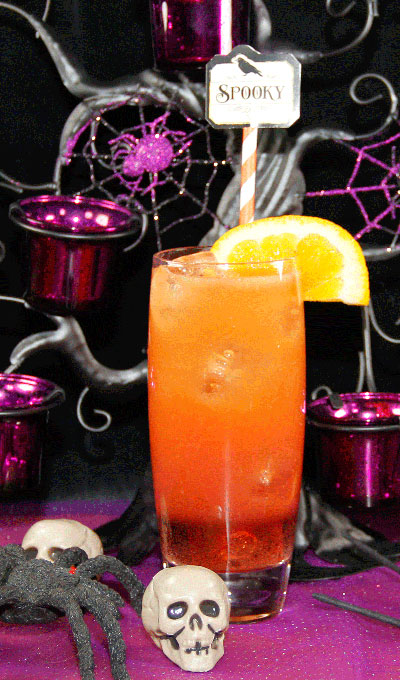 Perfect for a Halloween Theme party, the All Hallows Eve is a scary twist on a Tequila Sunrise. Easy to make with ingredients that are just as easy to find. One of the best!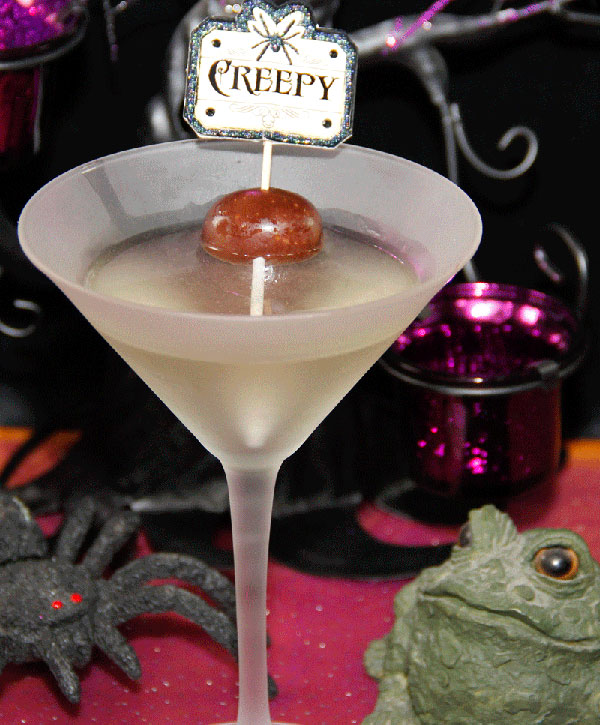 An excellent addition to your Halloween drink menu, the Black Devil is a martini alternative using rum as opposed to gin. Watch out too many of these may bring the devil out in you!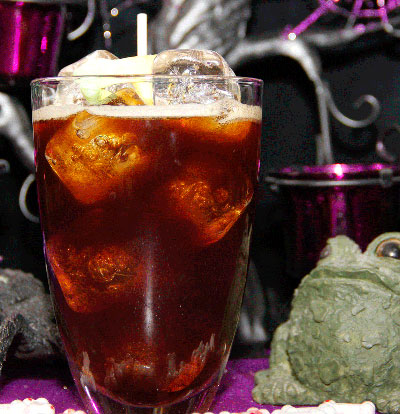 A great party drink, the Black Magic is fun and easy to drink. This cocktails makes the party just different enough to wow your guests - kinda like adult trick or treat candy in a glass! The Caramel apple soda makes it perfectly suited for Halloween parties.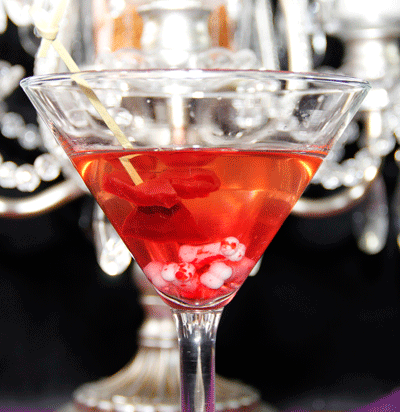 The Bloody Bones Martini is a fun twist on a beet martini, much more delicious than it sounds to those who are adverse to veggies. Adding the hard candy bones and beet pieces give this drink the perfect feeling for Halloween!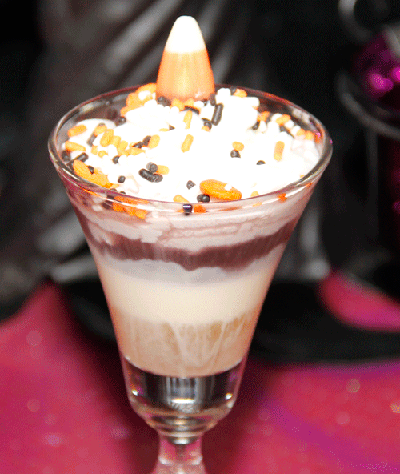 Candy Corn has long been a Halloween candy staple, now it is also a Halloween drink must have!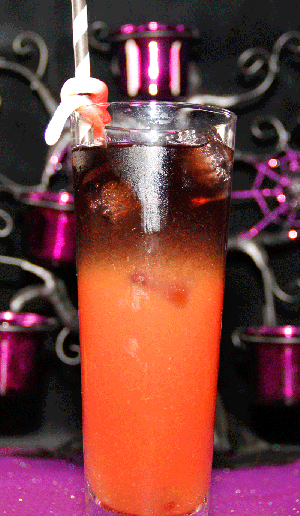 The Poison gets its distinctive look from the use of black vodka, giving it a truly nightmarish look. If you chill the vodka in the freezer it is easier to keep the layering in place, give it a try the look is very cool.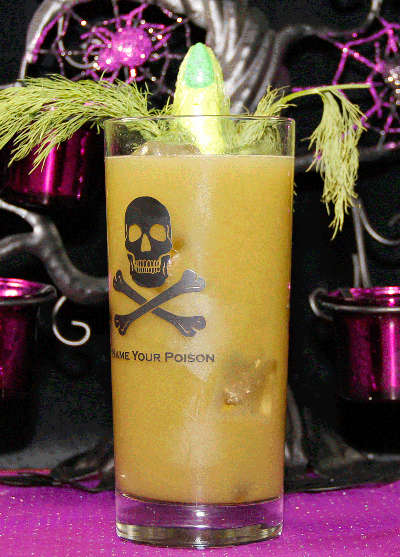 The Swamp Thing is a fun Halloween drink that is easy to make with only a few ingredients, making it a perfect party drink. Even better you can pick up all your daily vitamin requirements.
Perfect for family gathering, Thanksgiving or parties where you want to offer a lower proof punch, this cocktail is perfect. Amaretto Cider makes up well into a batch and keeps everyone enjoying the party for those long Fall afternoons.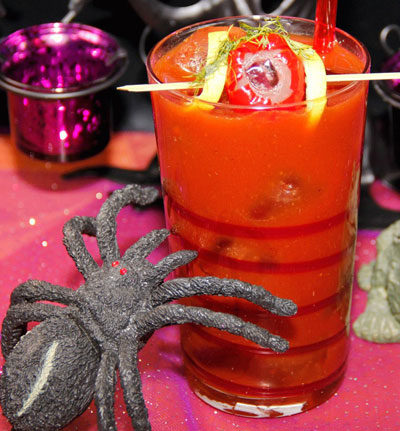 This is a fun Halloween Drink with the eyeball made from a cherry pepper stuffed with a pimento stuffed pearl onion. Dark Rum, Bloody Mary Mix and the garnish that draws second glances, no pun intended. Well maybe intended. Substitute Vodka or Tequila and pick the bloody mary mix you like the most or make your own from scratch.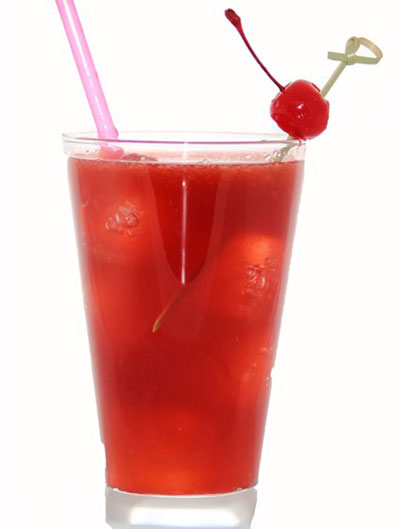 Red Devil is a sweet like an 80's drink. We're pretty sure that is where this drink originated!  So for all you 80's fans out there how about a Halloween party with a 80's theme!  Not sure if we can pull off Madonna or MJ but hey that's half the fun.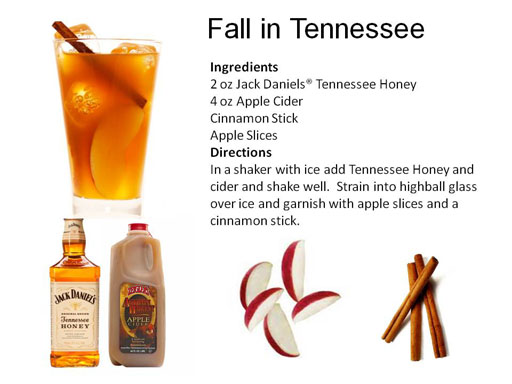 Fall in Tennessee is the quensiential Fall Drink. Smooth and sweet with a back end of ginger this one checks all the boxes.  Stays relatively low key for the adults when you get back from all the trick or treating.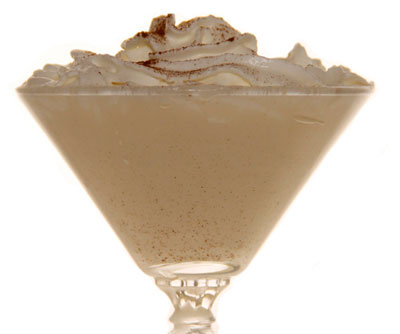 This is amazing, it's pumpkin pie with a kick.  If you love pumpkin pie with a scoop of ice cream and a sprinkle of cinnamon, you will love, love love this drink.  Pumpkin Pie Martini is like fall in a glass.  Enjoy!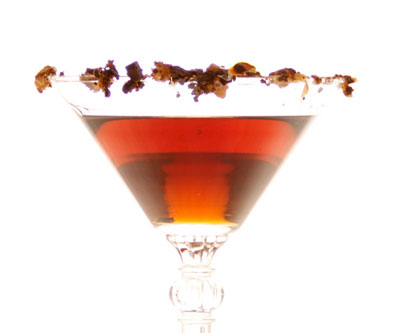 OMG, this is like drinking your favorite candy bar! Salted Caramel Martini is awesome if you you want something sweet and yummy. Vanilla Vodka, Frangelico and Kahlua along with some salted Caramel Syrup blend to perfection.  So while the kids are sorting their candy you can sort yours!
Still want more?  Halloween drinks in recipes has some more drinks to get you going!  Happy Haunting!