Gin Heaven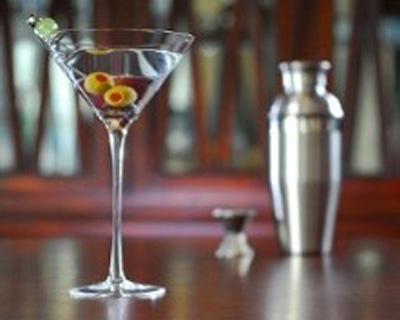 Most people's first experience with gin is terrible, I know mine was, but then again most people try a terrible gin to start with.  My first time trying gin was awful and it frankly put me off gin for a long time.  I then went through the long arduous journey that is learning how to drink, from cheap as I can get vodka mixed with those saccharinely sweet mixers, to drinking over proofed rums with any type of mixer that would even remotely mix.  I then started to actually drink like an adult, or so I thought, drinking my vodkas and whiskeys with very little, if any, mixer.  Then came the day that a friend offered me a gin and tonic, I scoffed and said "Really?!  Gin is terrible, you really drink that stuff?" then I tried it.  It was a Bombay Safire and tonic, my drinking life was changed forever, and I've never looked back. 
Recently I've rekindled my love affair with gin, trying some new, and new to me gins that I have found to be top notch.  My favorite gin at the moment is a newer gin out of Philadelphia called Bluecoat American Dry Gin.  It has a clean crisp gin with notes of citrus making it great for a gin and tonic or a dry martini with a twist.  I love to drink this gin on a hot day with some tonic and a lime wedge.  It makes for a refreshing drink that goes down smooth with a crisp and clean finish that leaves you wanting another taste. 
My second favorite gin is Hendrick's Dry Gin.  It is infused with cucumber and rose to make it great to mix into your favorite herbal cocktail, I found it quite delicious in an Aviation, 2 oz gin, 1/4 oz crème de violette, 1/2 oz marachino liqueur, and muddled lemon, shaken over ice and served in a cocktail glass. Garnished with a cherry  Or if you prefer to experience it in its own right it makes a fantastic gin and tonic with an unexpected twist. 
Rounding out my top three gins is Fifty Pounds Gin a very traditional English gin.  It has the classic juniper flavor of you expect of a traditional gin.  It makes for the perfect classic martini with a touch of vermouth and a few olives, I like to use some that have been bottled in vermouth themselves.  No matter which you decide to try for yourself you won't be disappointed, that is if you know how enjoy a quality cocktail. - Midnight Mixologist