French Connection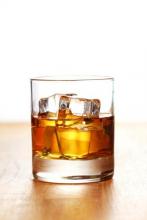 The origins of the French Connection is vague but the drink is not. This is a great after dinner drink. Great for sipping with Cognac and Amaretto it counts on great ingredients instead of mixers to give it its unique taste. With drinks like this it is always best to use the best ingredients you can afford. We like Amaretto DiSaronno and Hennessey VSOP in ours. Affordable but still great quality.
Ingredients:
measurement and ingredient...
Preparation:
Pour all ingredients into a shaker glass filled with ice.   Shake well.  Strain into a highball glass.