Especially Rough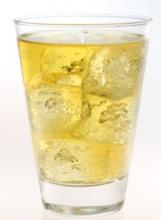 Especially Rough is an interesting cocktail using a great blend of herbal and fruit flavors.  Definitely not a beginners cocktail, it is one an experienced drinker can appreciate.
Ingredients:
1 oz Apple Brandy
1 oz Anisette
Lemon-Lime Soda to fill
Preparation:
Pour all ingredients in a shaker filled with ice shake well and strain into a highball glass filled with ice and fill with Lemon-Lime soda.  Garnish with a lime wedge.