Drink Contest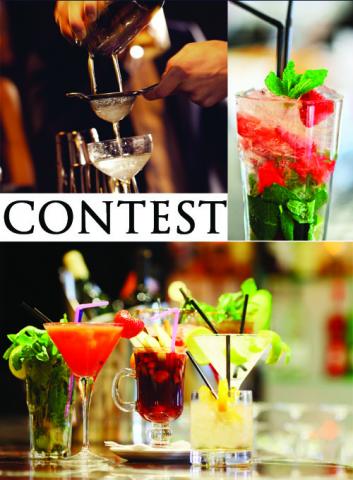 We're having our first drink contest. Get to start drinking and start thinking and we'll give you some guidelines.
What is the prize? Top prize is $500
Who can enter?
Anyone
What is the category?
Give us your best drink. The one you created and feel it is worthy of being published. The one that will make us smile and applaud and your friends want to drink at your house!
How will we be judged?
There will be voting and the top 5 votes will go into the final 10. The second 5 will be evaluated by the MM judges and if there is overlap we will go to the next drink down. The votes are weighted so the more votes the better. So get your friends to vote for you. Promises of batches and samples of your pratice drinks work well.
What will the final 10 drinks be judged on?
Originality - Can be a riff on a classic but must be significantly different - Drinkability - Does it taste good - Appearance - Is it appealing, you will need to submit a picture of the drink - Ingredients - Can the drink be replicated
Each category is worth 25 points.
All drinks submitted can be published by Midnight Mixologist with the Mixologist given credit.
The contest starts the ends October 13th so get your drink in soon so you can have more votes!
First 10 people to enter win a free Midnight Mixologist t-shirt and the 10 finalists do as well. We have other prizes coming in from our sponsors and judges will be announced soon.