Chrysanthemum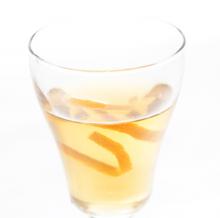 Chrysanthemum - One of the classic cocktails and aperitif, this may be a little old fashioned for some but it grows on you.  A before dinner drink that helps set the tone for dinner this is the perfect classy way to start a meal.
Ingredients:
2 oz Dry Vermouth
1 1/2 oz Benedictine
Dash of Pernod ®
Orange Twist
Preparation:
Combine Vermouth and Benedictine in a shaker glass over ice; stir and strain into a chilled cocktail glass.  Add
Pernod
, stir and drop in an orange twist.