Bourbon Stone Sour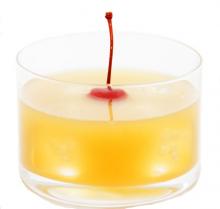 Simple and refreshing a Bourbon Stone Sour is a great go to drink.  Best with Summer and friends sip one and let the conversation unfold.
Ingredients:
1 1/2 oz Bourbon
1 oz Simple Syrup
1 oz Fresh Orange Juice
Preparation:
Pour all ingredients into a shaker glass filled with ice.   Shake well.  Strain into a rocks glass over ice and garnish with a cherry.