Afterburner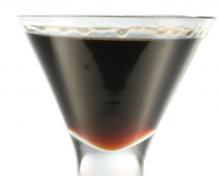 This one will burn going down!  The Afterburner is quite a hit, the coffee taste of the Kahlua ® tempers the Jager but it still kicks butt.  Shot or sip your choice.  
Ingredients:
1 1/2 oz Kahlua ®
1 1/2 oz Jagermeister ®
1/4 oz Bacardi 151®
Preparation:
Shake with ice and strain into a chilled cocktail or up glass.